Building a Really Good Stereo System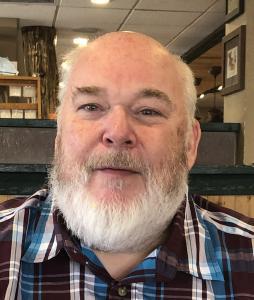 By Dana Puopolo
[July 2023] Some of us buy an amplifier and speakers, and we are set for years. Dana Puopolo, on the other hand, is always on the hunt for exceptional "finds" at modest prices. This time, Dana shares with us his latest purchase for pleasure listening. Maybe this is just what you really want.
I recently put together a really good stereo/media system using value components.
The total cost was $604.00, and this system can easily outperform audio systems costing twice this price. Build it yourself, and you will not be disappointed.
THE FEATURES I WANTED
As with any project, in order to achieve the optimum result, it is important to start out by knowing what features need to be included.
I always recommend that you make a list of these things – and, as they say, check it twice – so you do not end up saying, "it was a nice system, but I wish it would have …."
In my quest for a great audio system at a modest price, I specified that I wanted:
provide really clean, good-sounding audio, especially when played loud,
to be able to connect as many sources digitally as possible,
the ability to switch remotely between multiple sources,
the entire system to be reliable.
Those of you that know me, know I do have a critical ear for good audio. So it took a little digging, but all my needs were met.
SPEAKERS TO LOVE
I chose the Emotiva B1+ loudspeakers ($279.00 on sale).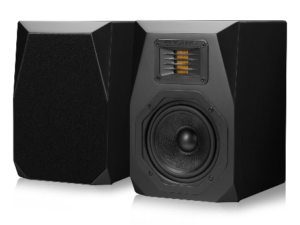 Yes, you can spend a lot more. Comparable speakers can run $700, $1700, or more.
But these are superb, very high value speakers from about 100 Hz on up.
Golden Ear caveat: though flat down to 48 Hz, the Emotiva B1+ response gets a bit ragged below 100 Hz. However, we can fix this by using a subwoofer and the tone controls on the Aiyima T9 preamp/power amplifier (stand by, we will get there).
COMPLEMENTING THE LOW END
Who does not love a crisp, warm low end?
My choice for this system: The Monoprice 9723 12″ 150 Watt subwoofer ($80.00 on sale).
This subwoofer gives good bass down to 20 Hz. I set its crossover to 100 Hz, turned down the bass control on the Aiyima amp about 3 db (+/- 6 dB range at 100 Hz) and brought up the level control on the subwoofer to compensate. This reduces the "raggedness" below 100 Hz in the Emotiva speakers, really "opening them up."
The Emotivas sound really great, even on their own, but doing this trick knocks their sound up a notch or two.
DELIVERING POWER FOR THE SYSTEM
Those of you who have read my article on Building a Good Monitor may recall I have written the Aiyima amplifier before.
With a preamp/DAC/and 60 Watt (Real power) per channel power amplifier: Aiyima T9 power amplifier (on sale for as low as $110.00) is perfect for my system.

This unit does everything – and its sound is pristine!
Simply put, I just love it.
The T9 has Bluetooth, analog RCA, USB (for a computer) and both optical & coaxial digital inputs (with a decent DAC). It also has a subwoofer (1/8″) output, a 24 Volt power supply and a remote control. It even has an old school analog VU meter and two 6AK5 tubes! It can run on up to 32 Volts, increasing power to 80 Watts per channel. Its sound is pristine.
As I write this, the Aiyima T9 is on sale for $110.00 at Amazon.
The only thing I do not like about it is the Chinese tubes supplied – they add a slight smear to the sound above 10 kHz). I was able to make a noticeable sound improvement by buying and using two Raytheon NOS 6AK5 tubes for $18.
STREAMING RECEIVER AND ASSISTANT
WiiM mini ($84 dollars on sale).

This is an extraordinary program source. It can play literally hundreds of sources including iHeart, TuneIn,  Amazon Music (in high quality), Tidal and so many others – including Apple Airplay.
You control it via a very easy-to-use application on your phone (Android and iPhone are both supported). Using the app, you can even put in a URL. And you can play stuff off your own network too.
Though it does have a built in DAC, I use its optical digital output because it sounds better.
SOME ADDITIONAL NEEDS
To finish the system, I needed some additional cables for connection. (Sure, you may have some of these in your shop.)
I bought an Amazon optical to coaxial digital adapter ($18.00). I use this to convert between the optical digital output on my TV set to the coaxial digital input on the Aiyima T9 above. This gives me two switchable digital inputs. This came with both optical and coaxial digital cables.
Some miscellaneous cables and plugs cost $15.00. This included:
two 16/2 6-foot extension cords (for speaker cables),
four banana plugs to make plugging the Emotiva speaker units into the back of the T9 easier (it is pretty dense back there),
a high quality 1/8 to RCA cable to plug in the subwoofer,
an optical digital cable to plug the WiiM Mini into the T9, and
two 1 Amp USB-A plugs to power the WiiM and Optical to coax adapter.
Total cost:  $604.00.
This is a true reference grade audio system. It will mercilessly show up both the good and bad in any audio presented to it. You will hear things in music that you have never heard before, no matter how many times you have listened. This system is good enough that it will make you want to listen to music! It can fill a medium to large room to  90+ dB levels with zero strain.
– – –
Over the years, Dana Puopolo, now the Director of Technology at TelevisaUnivision in Boston, has been in markets large and small. His emphasis on audio purity is well-known. You can reach Dana at dpuopolo@usa.net
– – –
Would you like to know when more articles like this are published? It will take only 30 seconds to
click here and add your name to our secure one-time-a-week Newsletter list.
– – –
– – –