StreamGuys Gets KPYT On the Web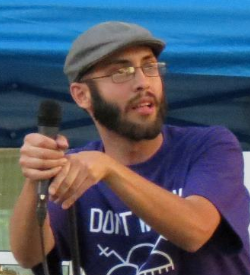 [September 2023] Here in the southwest corner of Tucson, our little station, KPYT-LP, is the Voice of the Pascua Yaqui Tribe.
Being an LPFM, our coverage is, of course, somewhat limited. Nevertheless, we felt the need to ensure all our tribal members could receive our station to get any news and information that would affect them, as well as some great music. Over the years, we added a second LPFM station, KPYU-LP, in the Old Pascua Village, about 23 miles to the northeast. But this left out many areas where we wanted to reach our members and others who liked our programming.
GETTING A STREAM GOING
The obvious answer was to put up a stream on the Internet so we could be heard everywhere.
But while streaming may sound like a simple proposition, over the years, KPYT has had to work with several streaming service providers. The sound quality and customer service were two primary reasons for going from one to the other. Having to switch over from company to company was exhausting.
Then StreamGuys came highly recommended – and succeeded in both areas of KPYT's needs.
STREAMGUYS MADE IT WORK
The first thing I noticed was that, regarding sound quality, the StreamGuys staff took the time to listen and adjust the audio coming from our stream.
Once they did that, their suggestions enhanced our sound to my and our listeners' satisfaction.
I was just amazed they took the time to listen. Past stream providers were not so interested or willing to become intimately involved in the process. Also, they seemed to enjoy the Pink Floyd tune we were airing!
SUPPORT ISSUES
I found that they are reliable and responsive regarding their support team and customer service.
I am not very tech-savvy and have had a few hiccups with my settings. However, StreamGuys immediately responded to any questions I had. Their guys gave me straightforward suggestions and informative steps to correct any issues and checked back to ensure all support tickets were completed.
Nautel.com
A SATISFIED USER
StreamGuys was an excellent choice for our station.
Once we got the browser to the correct URL, we had primarily clean, uninterrupted service. I highly recommend them for your streaming needs. The staff are easy-going people willing to serve and work together. It feels like their team is part of our radio station. We have a common goal to sound good and reach our listeners.
Go with StreamGuys; it will make your days a little easier!
– – –
Gabriel Otero is the General Manager of Yoeme Radio, the Voice of the Pascua Yaqui Tribe. You can reach Gabriel at Gabriel.Otero@pascuayaqui-nsn.gov
– – –
Return to theBDR.net HOME