Specs Howard
       Specs Howard
         1926 – 2022
Specs Howard, the force behind a school for broadcasters for over five decades, passed away on September 3rd at the age of 96.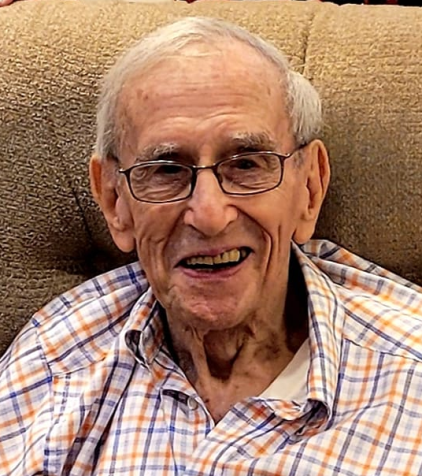 Julian "Specs Howard" Liebman
April 8, 1926 – September 3, 2022
Most folks today know him as the head of the eponymous Specs Howard School of Broadcasting which, for over 50 years helped Detroit students prepare for radio and TV careers. I was never a student, only an employee. When Specs hired me in 1999, I was not sure what to expect, but for more than 10 years it was a life-changing experience for me – big time.
Howard was born in Kittanning, PA in 1926. He had a difficult start, overcoming polio as a child. After High School, he attended and graduated from Allegheny College, after studying history and political science. But it soon developed that he had a love for radio, taking a job at a small station in Sharon, PA. It was there that he met his wife, Celia (Beshkin), and they were together for life.
In 1954, he moved to Cleveland, OH to take a job there. He became quite popular as a Rock and Roll DJ at KYW and later as the team of Martin and Howard. It was there his name was changed to reflect his strong glasses – and Julian Liebman became was Specs Howard.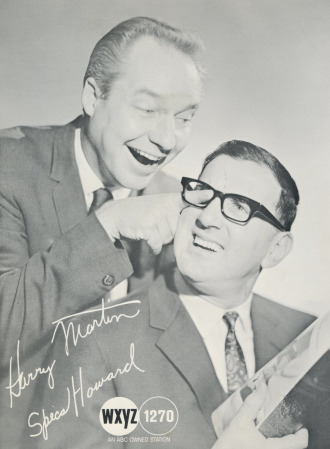 From Cleveland, the accepted an offer to move to Detroit and WXYZ in 1967.
The team continued to do well, although things did change when the station suddenly changed format from Rock to "Middle of the Road."
TEACHING OTHERS
So it was that Specs started his school in 1970, amid four other similar schools on a mission to change lives of others for the better.
After just one year, Specs Howard School was the only one left, and in the next 50 years more than 15,000 students were taught broadcasting, digital media arts, and graphic design.
When I started, I had just left a short stint with Cumulus and was managing my own syndication business. Specs had purchased their first ENCO system, and I was the first to test drive it and install it, while renovating the school. They ended up with ENCO and digital boards in 21 studios. For me, it was a dream job: no transmitter sites with wasps or towers to inspect.
HIS MISSION BECAME MY MISSION
Specs' demeanor, shared by his top aides, like Dick Kernen, was the most upbeat of anyone for whom I have ever worked.
The most rewarding thing I learned as a Specs employee (in addition to re-inventing their technical plant) was not related to engineering. It was "helping others to become better than they thought they could be" whether it was learning to operate equipment, software-related, or just giving someone a word of encouragement.
That become my mission too.
Finishing and supporting those studios actually became secondary, but they did get many years of my blood and sweat which I happily provided because Specs treated me so well. For example, one time, when I was hospitalized with pneumonia, Specs Howard himself called me at my hospital bed with words of encouragement, then Dick Kernen called right after that.
Sometimes, while I was working on a studio, Specs always took time to ask me how things were going. I always got the impression that he truly cared about those of us working in the trenches. Like any large facility, there were challenges, but in general, it was a great place to work. That is only possible when the man at the top treats his staff well.
His door was always open and his keen interest in staff and students was apparent.
Specs Howard School had been in business 50 years. In 2021, the Specs Howard program was absorbed and now being taught by nearby Lawrence Technological University.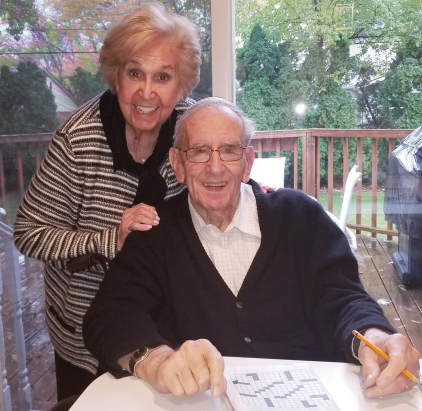 Specs Howard may be gone, but his legacy continues.
– – –
We appreciate the thoughts of Bob Burnham, a radio engineer who has been active in Detroit for four decades.
– – –
You are invited to subscribe to the one-time-a-week BDR Newsletter.
It only takes 30 seconds right here – and we promise not to flood your inbox.