Replacing Hard-to-Fit Electrolytics in Video Monitors (…or anywhere)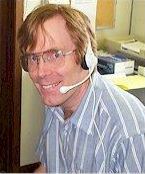 We had an off-brand flat-screen monitor in our station that quit working after blowing five electrolytics. After inspection of the motherboard, it was clear the manufacturer did not use ones that were of low enough impedance – so I ordered some replacements that were of the appropriate value.
Unfortunately two of the capacitors were too tall to fit under the cover, as there was no room on the board to lay them down. Unwilling to just give up and buy a new monitor, I took a unibit and punched holes in the chassis to allow room for the tops of the cans.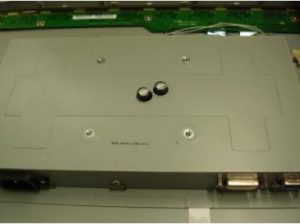 All too often a replacement part will not fit perfectly. A well-placed hole in the case solves the problem.
As is common with most all consumer electronics, space is always at a premium. So, even with the holes made in the motherboard case, there still was the problem of fitting the electrolytics inside the plastic back of the monitor itself.
Another set of carefully placed holes in the back of the monitor provided the way to solve the problem completely.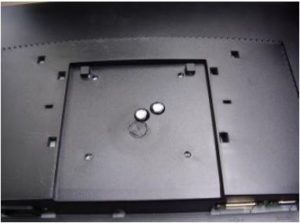 Another set of holes, and it all fits together.
As shown in the picture, everything fit back together quite nicely – and the monitor was working well once again.
It all goes to show that just because some parts initially may not seem to fit, repairs are still possible – saving the gear and money.
– – –
Scott Todd is the Chief Engineer for KKMS in Richfield/Eagan, MN. Contact Scott at stodd@kkms.com