UVCeed: Quick UV Sanitizing in Your Pocket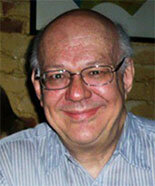 [December 2022] Winter is Flu Season. With the addition of the Covid virus, a lot of people take seriously the need to keep the work and home environment clean and safe. Here is a compact product you can carry and sanitize surfaces you touch.
It is hard to escape the daily news of more infections from Covid, Flu, RSV – or whatever bug rises to the fore.
Sometimes, it makes you just not want to go out anywhere at all!
Of course, we have to go out. We have to do our jobs. And, visit stores, restaurants, and even conventions. To be candid, despite my having flu shots, I have come to expect some bug from overseas will hit me every two or three conventions. You cannot totally stop it from happening.
And at some point, virtually everyone in broadcasting ends up in one of the most concentrated locations where germs propagate: the Control Room – especially just after or while another staff member is sneezing, coughing, or worse.
It seems like there are a lot of prophylactic approaches, vaccinations, masks, "social distancing." But for those of us who must get relatively close to other people – some of whom may be infected – there are some new aids to staying healthy.
CLOSER THAN YOU MAY THINK
During flu season, it is common to find people wiping down door handle, counter surfaces, etc. Antiseptic dispensers for hand sanitizer are common.
But back to the Control Room.
Over the years, I have seen broadcasters carrying cans of anti-septic spray, along with towels to try to clean surfaces, especially the console surface everyone touches – and the microphone everyone talks into, complete with little bits of saliva, which may or may not contain bacteria or a virus.
Plus, how often do you see some's lips actually touching the microphone windscreen? And, a little bit of spittle transferred? Yes. Ick!
SANITIZING
One of the best – and least messy – methods of sanitizing is ultraviolet (UV) light.
A bit of scientific jargon here, but trust us, it is sound: DNA/RNA is in all pathogens including viruses, bacteria, fungi, parasites, etc. UV-C disrupts DNA/RNA by altering the pyrimidine, specifically finding covalent bonds. The UVC energy is absorbed and then mutates the DNA, which can permanently alter replication. Therefore, it can effectively disinfect/sterilize these pathogens.
All it takes is an appropriate amount of energy, which is delivered by power over time to a surface.
There are a number of products on the market that utilize ultraviolet light to kill bacteria on surfaces. Some require you to insert items, which limits their size. Others let you wave a wand over surfaces, but can be a bit bulky and potentially destructive to wind screens – and certainly not easily carried as you move through a day.
UVCeed
A new product and one that is not only effective, but easy to carry is the UVCeed Mobile UV Light Sanitizer.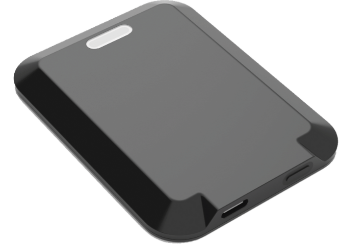 The device, complete with its own battery, is just 2.25 by 3.25 inches (about the size of a credit card) and about a quarter of an inch thick – and weighs just 25 grams.


The UVCeed will magnetically stick to the back of your MagSafe smart phone, adding only about 7 mm to the thickness of your phone. (A metal plate is also provided for quick attachment to all other phones.)
When not in use, you can detach the unit and carry in a pocket or pouch as convenient.
</br style="clear:both" >
POINT AND SANITIZE
Once you do an initial battery charge and load the free app, you can immediately use it.
The UVCeed app shows where you are aiming the UV light, guides you to the right distance from the object, applies its proprietary iCide smart dosage, and displays the progress in sanitizing.
Using the UVCeed device in laboratory testing (at 12.7 cm on hard non-porous surfaces) has been shown to reduce Staphylococcus aureus by 99.9% in 15 seconds, Escherichia Coli by 99.9% in 15 seconds and SARS CoV2 by 99.9% in 32 seconds.
Notice that in a half minute or less, 99.9% of germs, bacteria, and viruses are gone!
BETTER THAN A WAND
UVCeed's app leverages augmented reality to solve one of the biggest issues with UVC wands – the inability to know what and where you are treating.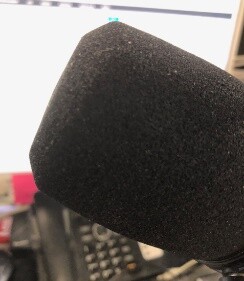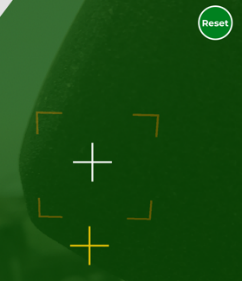 While you are treating a surface, the UVCeed app shows on your phone where you are aiming the UV light, guiding you to the right distance from the object, and displays the progress in sanitizing.
This allows you to visualize where you have treated, where you have missed, and what kind of reduction of germs you can expect.
The UVCeed is not designed for use on people or pets. An advantage of the app is the safety technology that constantly watches out for people, cats, and dogs in the treatment area and will automatically pause and alert you in anything is detected. The app allows for setting of sensitivity levels to prevent accidental exposure.
RECHARGE
A full charge can last days of a week, depending upon use.
The app tells you when you need to recharge, and using the USB-C cord you can recharge quickly. Usually only a few minutes will allow you to keep going if you are in the middle of sanitizing something.
SEE IT IN ACTION
A short video shows how simple and quick it is to "pair" the UCVeed and begin sanitizing.
Simply stated, you can watch as the screen shows a change in color to green, and you are done!


The app also gives you an appraisal of how "clean" the surface is after sanitizing. This gives you a lot of confidence, especially as you approach that microphone!
The UVCeed Mobile UV Light Sanitizer is just $149.95 and can be ordered at https://uvceed.myshopify.com/. It will likely become a popular addition to your tools – personal as well as for the station facility – any time you go into a broadcast or recording booth, or anywhere that you go and want to ensure is germ-free.
– – –
For more information on UVCeed and its scientific backing, please check out their website.
– – –
– – –
Did you enjoy this article? Would you like to know when more articles like this are posted? It only takes 30 seconds to sign up here for the one-time-a-week BDR Newsletter.
– – –