NAB 2023 – Celebrating 100 Years
[April 2023] The NAB Spring Show in Las Vegas has long been the showplace for new products and services. This year was notable for several reasons, including this 100th year of gathering the industry together to meet, see, feel, and discuss the product and regulatory needs of broadcasters.
For 2023 the Annual NAB Spring Show, which concludes today, saw just over 65,000 registered attendees from 166 countries roaming among 1208 exhibitor's booths. (2022 attendance was 53,457)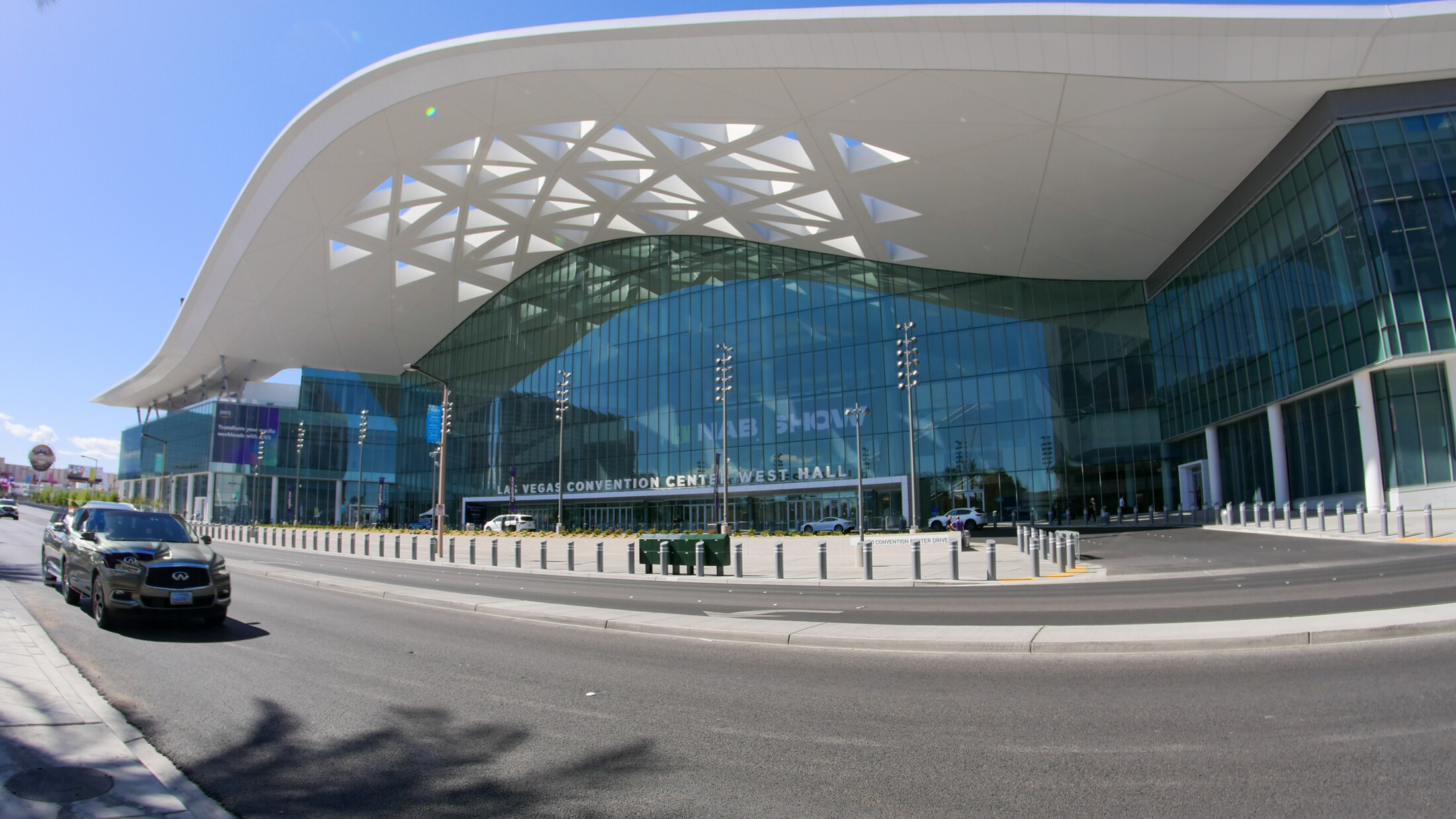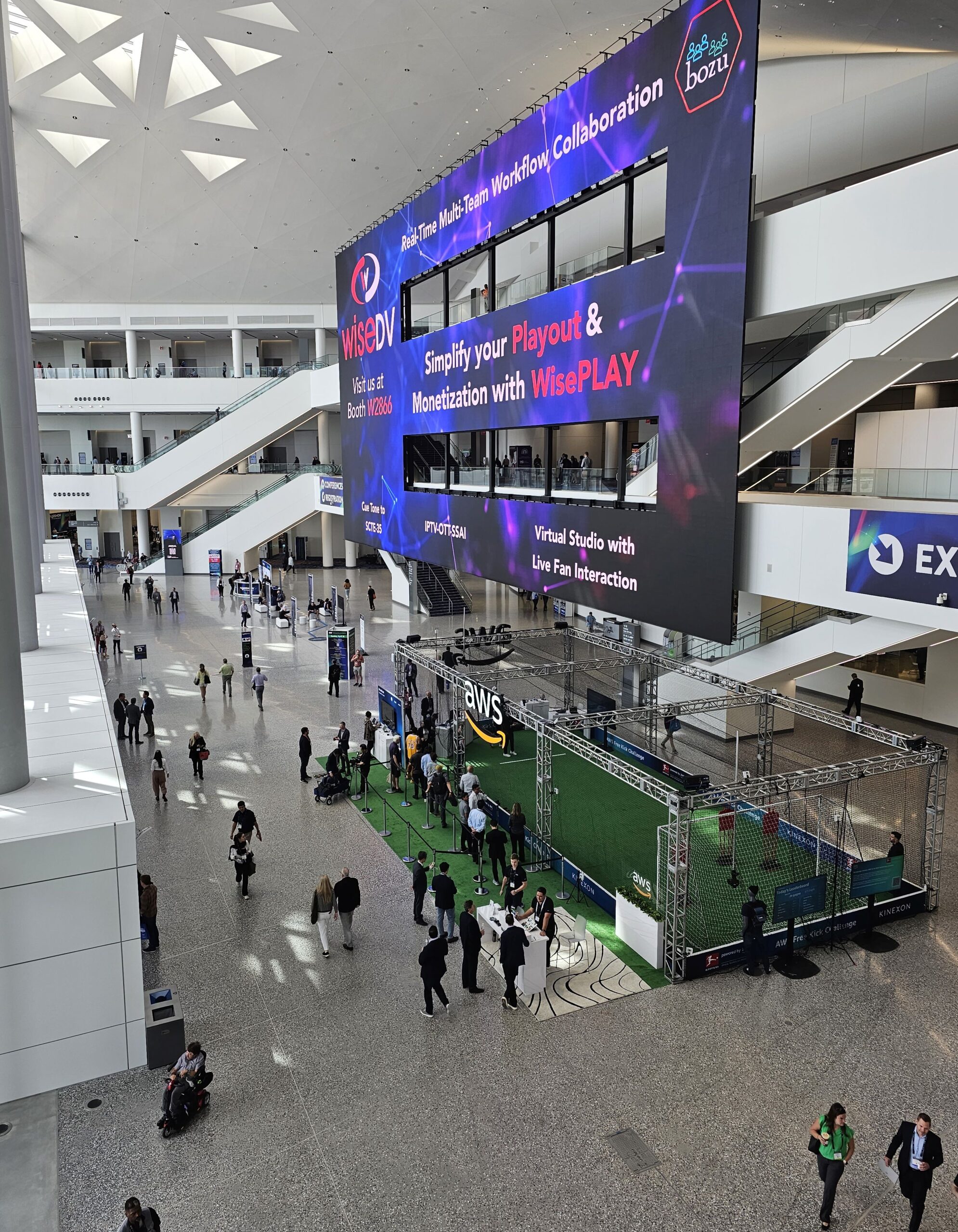 With the addition of the West Hall in full operation, the NAB s annual convention did seem a bit spread out, tempered a bit, perhaps, by the tunnel and EV car shuttles between the different parts of the Las Vegas Convention Center. But, there was a lot to see, including for broadcasters, the "Broadcast District," as the West Hall was dubbed. The monorail escalator was out of service, so it was a little bit of a hike, but most felt there were some good exhibits.  (Word is that next year, the North Hall will be closed for renovation.  It should be interesting.)
So far, reports from some of the exhbitors indicate some decent numbers of visitors, to see all the new gear.
AI
Pretty much without doubt, the big buzzword of the week was AI.
AI is not unknown to broadcasters – and not just from all those horrendous voice prompts from dis-embodied voices asserting "tell me why you called and I will help you." Go back several decades and we had remote control systems that "talked" to you, although not at the level we now see and can see emerging. Anyone with a smart phone who has asked to find a local business can hear a selection of choices and directions.
Artificial Intelligence was not only on show at NAB, but has been a hot topic on many news channels over the past weeks. The emergence of a couple of chatbots, for example has presented some interesting questions as how to control the capabilities and what does this mean for society. (One example: On 60 Minutes, a display of the speed AI can answer questions, included a paragraph with made up references.)
As we watch AI evolve and grow, including its cousin cloud-based remote workflows, virtual production studios and set ups will increase. In fact, no matter where you were on the floor, you were just a few feet away from a display of the latest features and demonstrations.
LET ME TELL YOU WHAT YOU WANT
Those first voice-enebled remote control systems could call you – usually in the middle of the night (!)  – to report loss of carrier or audio.
But, the AI does not always have to talk to you.
Today, you can purchase an audio processor that does no rely on you doing much more than hooking the audio in, and sending the output to the transmitter.

The Angry Audio Chameleon essentially does its job without any
outside control. To where does it lead?
And, it builds from there. Where does it go? Mike Vanhooser has a thought. And, if you check the last part of this week's Newsletter, listen to the lastest "Drake" song. (Hint: it is not Drake.) More than a few TV shows and newscasts have poked around with "deep fake" audio and video. And, could we reach a point where the transmitter reports "Dave, I'm sorry, I cannot do that…" ?
But, while that may be the future … let us take a look at some of what was shown this week.
MAKING THINGS EASIER
For many installations, HD Radio has been complex and occasionally touchy – especially the blending feature.
For 2023, Nautel has released a new GV2 transmitter that only requires audio inputs. Everything else, from processing to multiple audio channels, is handled inside the transmitter.
And, as AoIP and more and more gear now contains the ability to be controlled from anywhere, we see everything from new features (Nautel transmitters have had a "phone home" feature for some time) to remote control apps for audio consoles, and others that combine multiple pieces of gear – and – communicate via voice calls, email, or text – or all three.
So, too, we see the features starting to be seen in all sorts of ways. It almost makes the 3AM transmitter visit a (more or less) fond memory.
ON THE FLOOR
It does seem that a number of comapnies have been stacking up new things for this year. Let us look at a few.
As noted, Nautel brought the new GV2 – with audio processing already inside, just add audio – and VX transmitters. They were also showing off the new AUI which is now rolling out to the different model lines.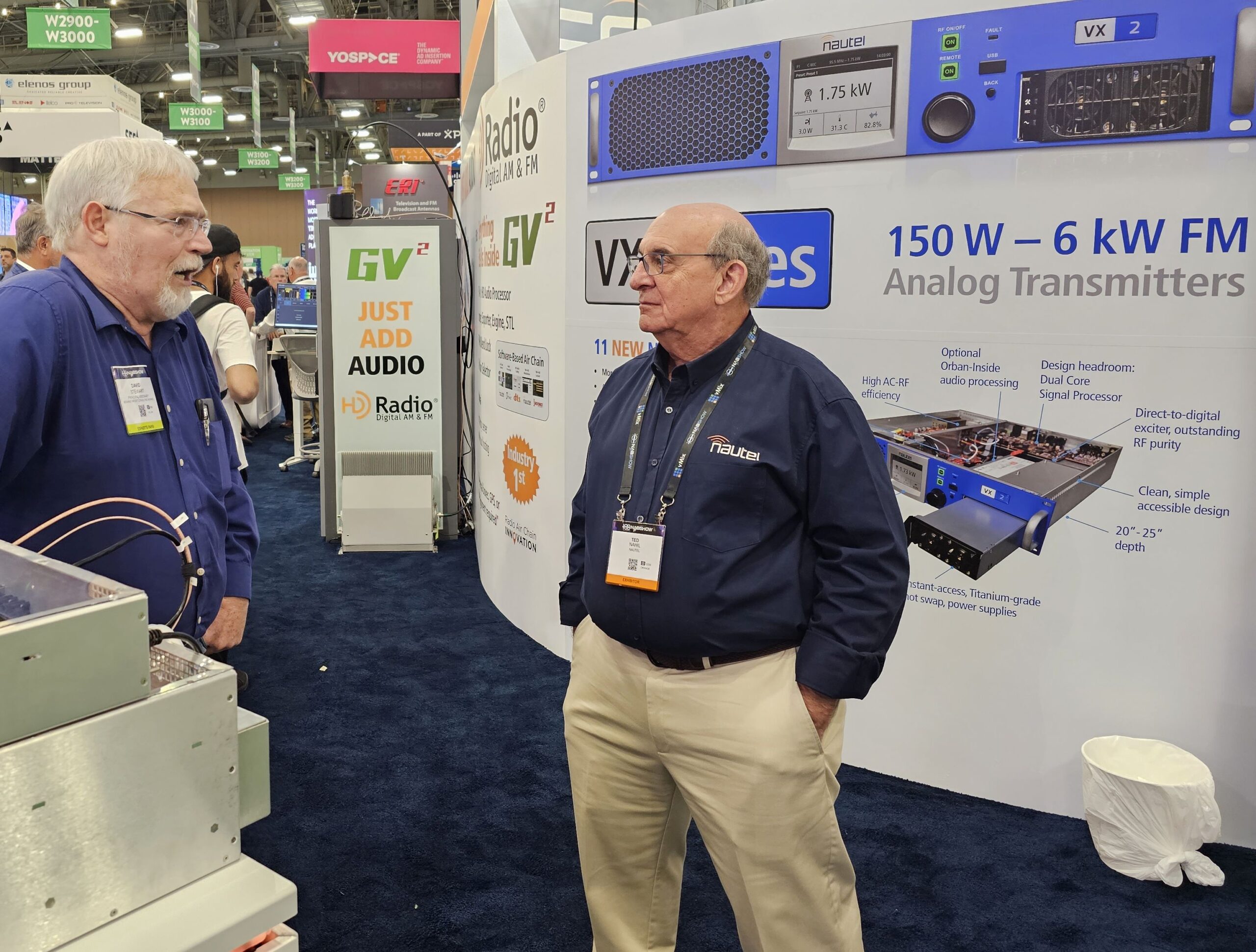 You may recall our friends at Circuit Werkes bought PTEK. With a little (or more) redesign, we now can see the first models from CW Broadcast.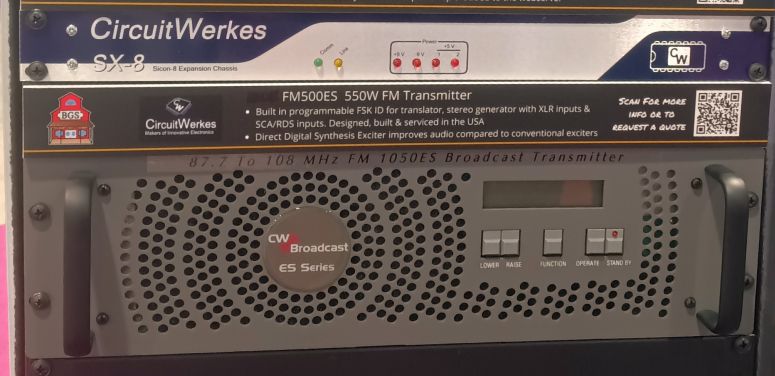 CW Broadcast ES Series 500 Watt transmitter
The newly combined BE/Elenos was there with the latest AudioVault (11), a new "Quick Block" transmitter series – including m0dular up to 50 kW in one rack! – and their TX Control app. Rich Redmond debuted the new line.
BE/Elenos had some interesting new products to show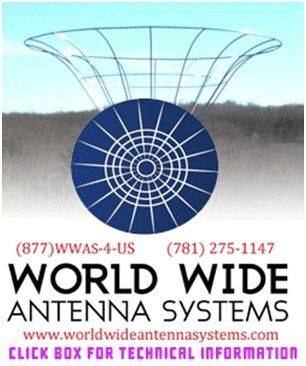 Another new combination involves American Amplifier Technologies (AAT) having purchased Shively Labs. AAT already has a good reputation for antennas, as well as filters, combiners, transmitters, and more, now brings the intellectual assets, gear, and test range to the Sacramento factory.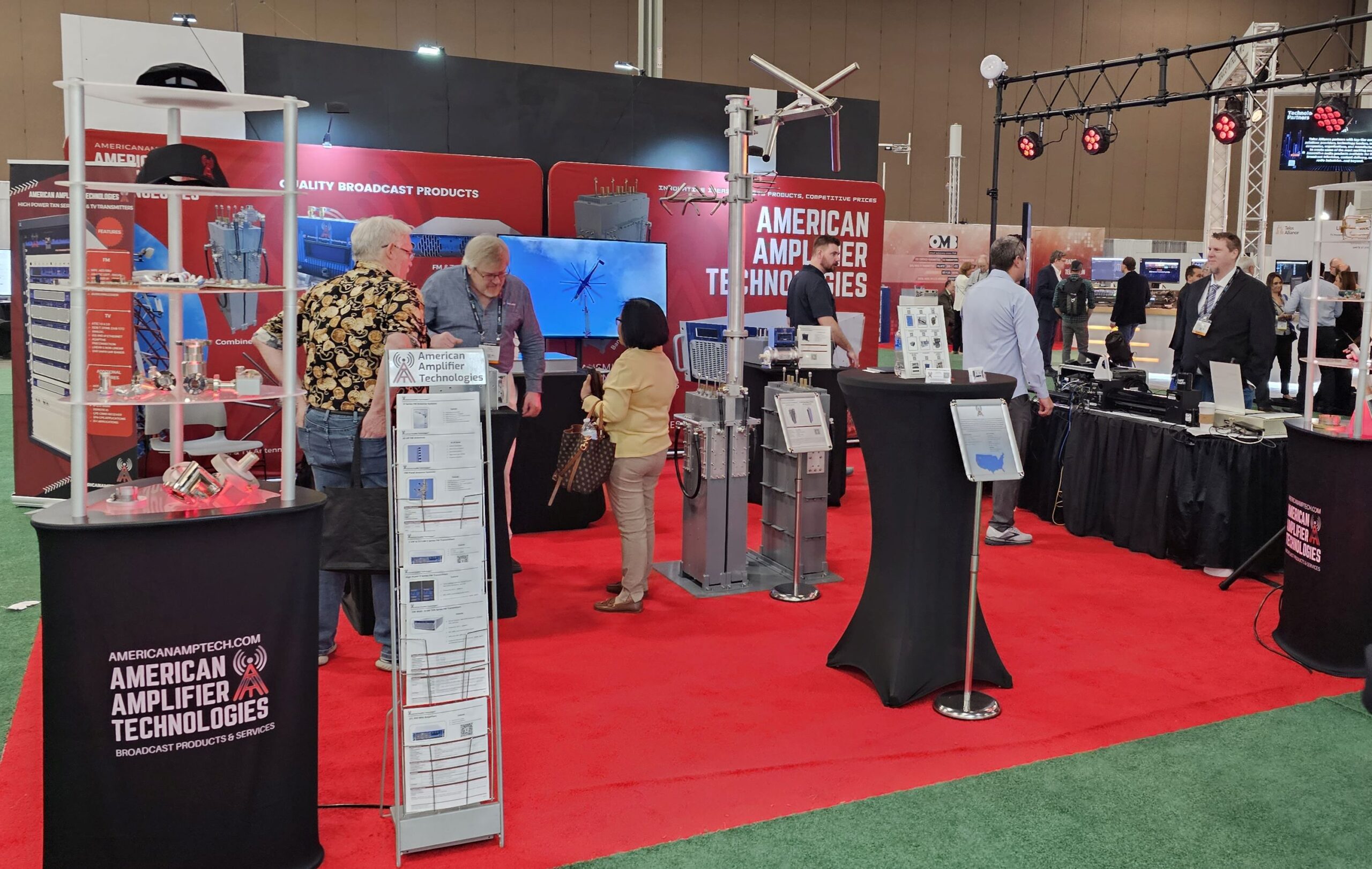 The AAT booth also debuted the Shively acquisition.
WorldCast also had a new transmitter, as well as a software program to save as much as 40% of the power costs for their FM transmitters.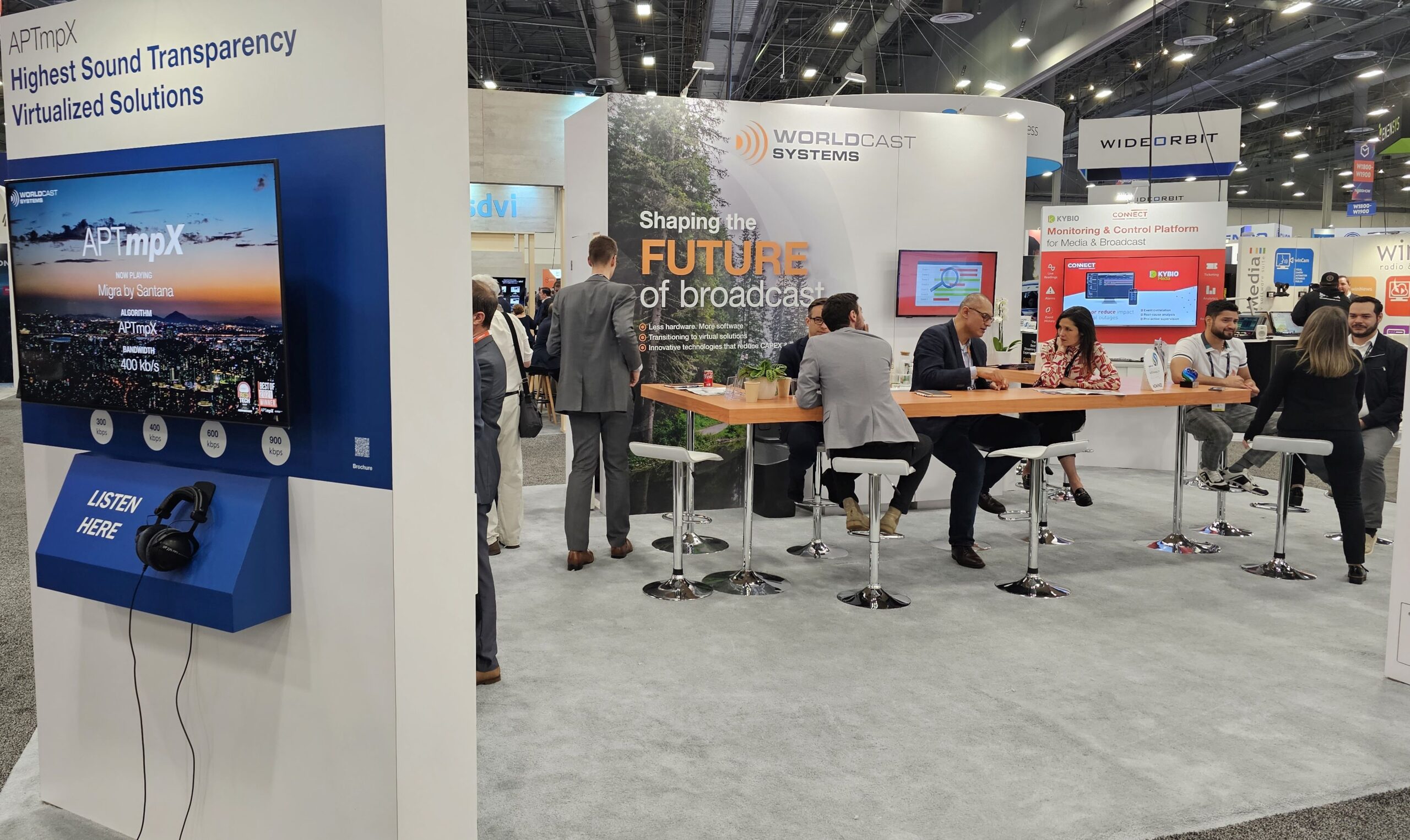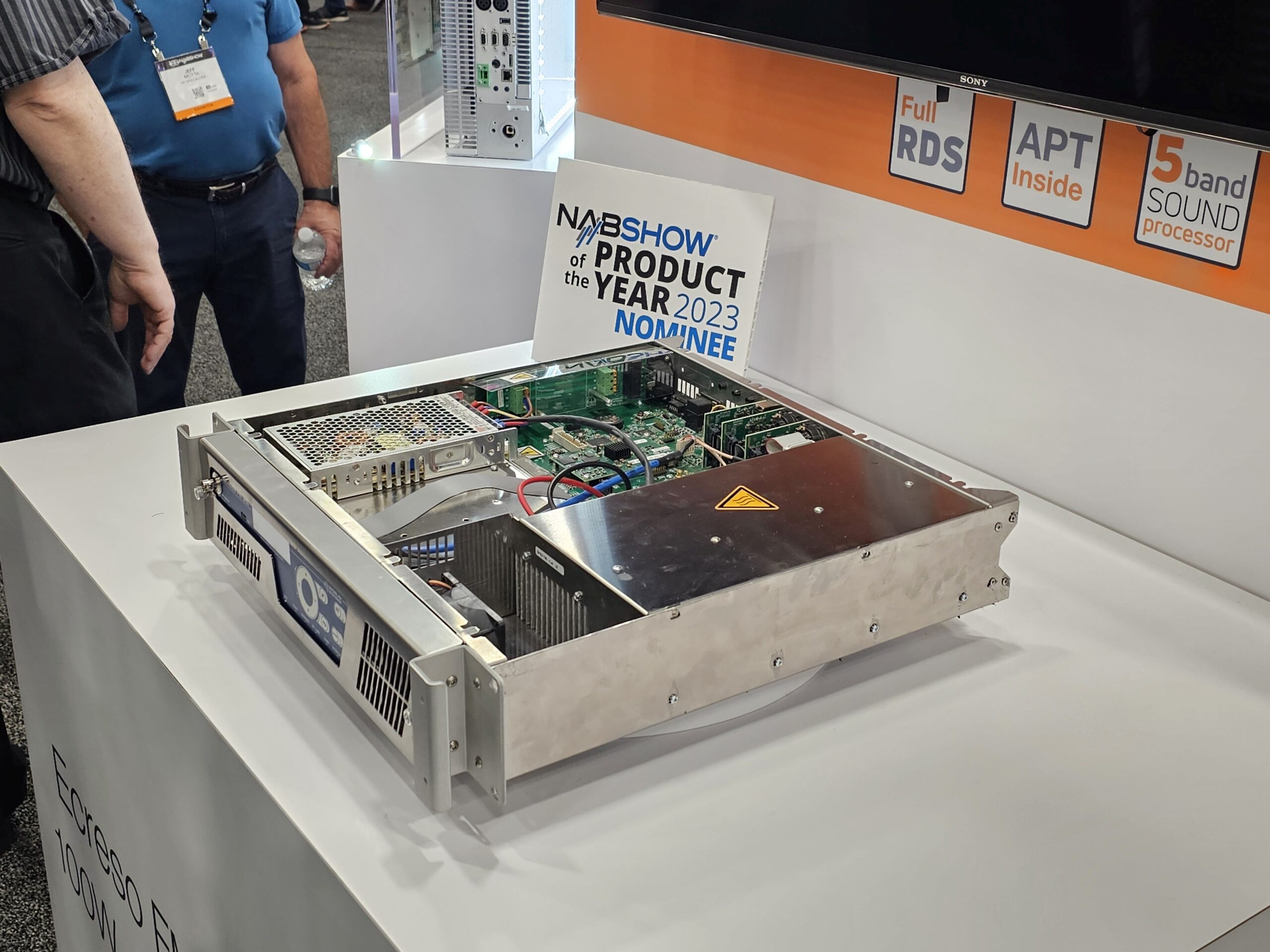 WorldCast/Ecreso and SimpleFM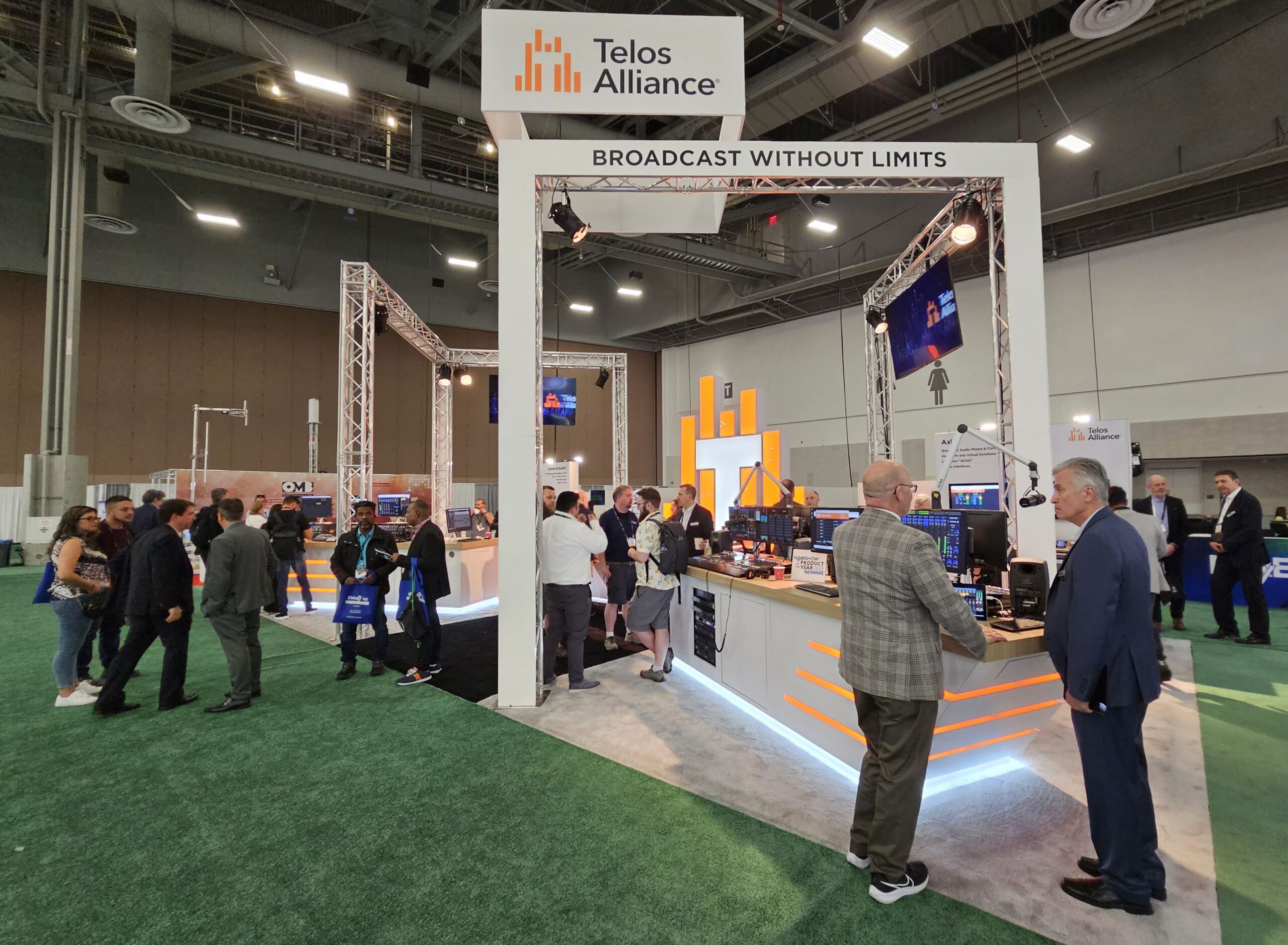 The Telos Alliance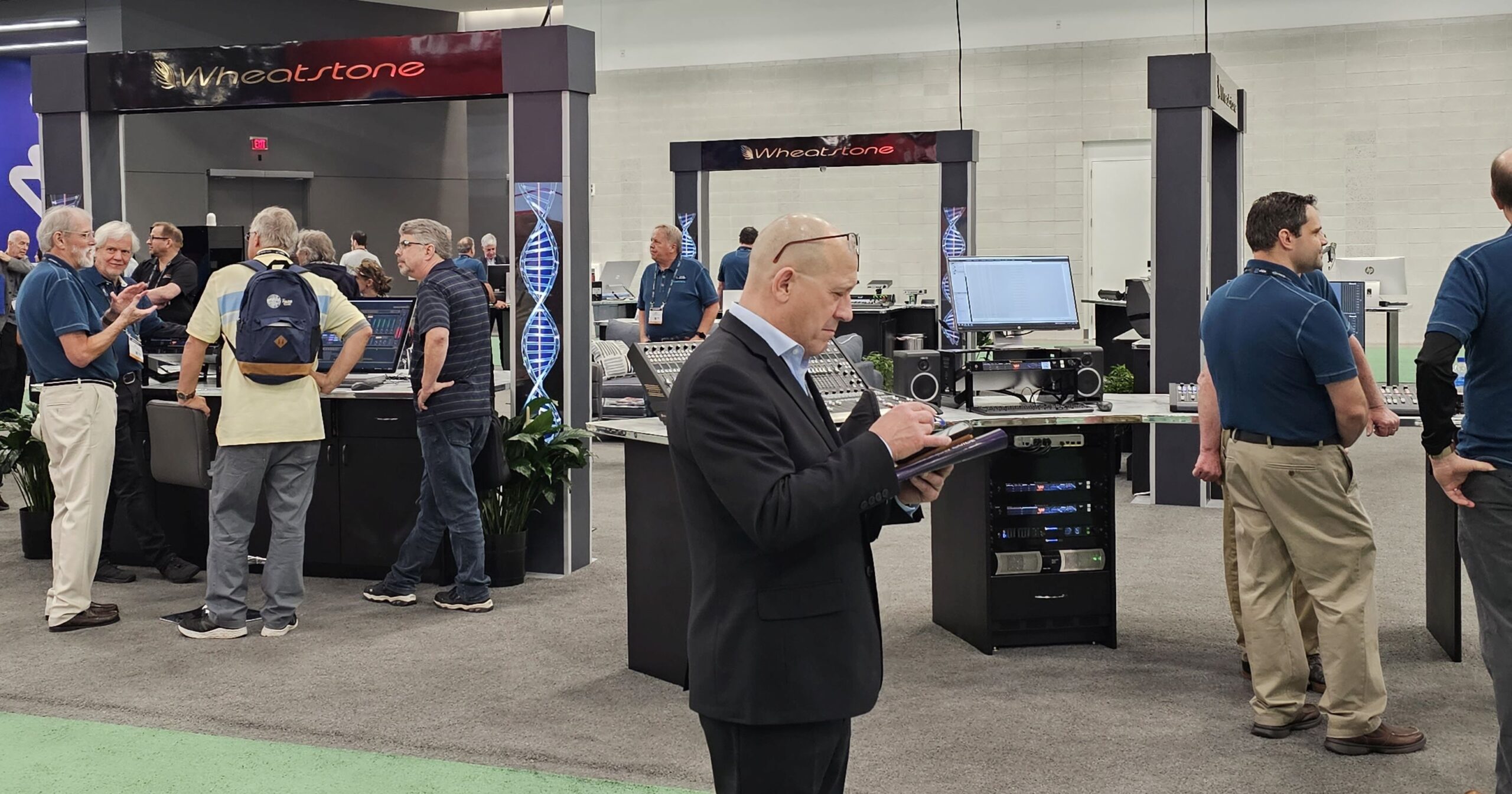 Wheatstone
Also in the Hall was Broadcast Bionics with a new webcast system.
NEXTGEN TV
No, we are not going to forget that a large part of the Show features TV, video, streaming, and more.
The NextGen display featured the growth of ATSC3 stations across the country, as more and more markets have stations transmitting the new digital mode. As the television receiver manufacturers catch up, there are a lot of features that may bring viewers back to over-the-air transmissions.
(Our thanks to Ken Fine for many of the pictures above)
(This should expand later Monday …  if I can upload some mored comment and pictures!!)
– – –
Did you enjoy this article? Would you like to know when more articles like this are posted?
It only takes 30 seconds to sign up here for the one-time-a-week BDR Newsletter.
– – –