A Strange Three-Bay Antenna
[March 2022] This is another in a series of pictures that gives us a chance to look and think. What do you see here?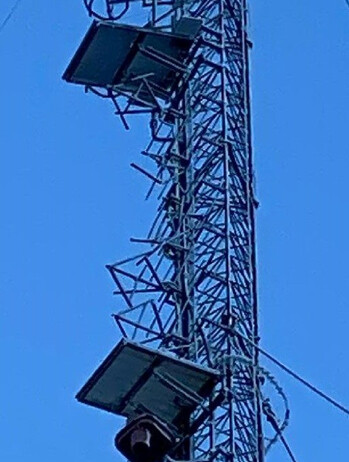 No, this is not a one-bay antenna mounted over a two-bay.

Look closely.

Bays 2, 3, and 4 are missing, the victims of a rather bad ice storm; a lot of precipitation and strong winds.

The site has a very strong 400-foot solid-rod tower. You can even see ice shelves and radomes are in use. But, with 100 inches of rain a year, very heavy icing is common, and anything that is not inspected and regularly maintained is at risk of weather damage.

Perhaps your site is not so hard on the tower and antennas, but the lesson and reminder is clear: inspect your system regularly and especially after an ice storm.

Yes, one might suspect the match was poor.